Revit Material Appearance Asset Types
Recently I've been digging deep into Revit Materials and discovered that there's not much documentation out there about Material Appearance Asset Types: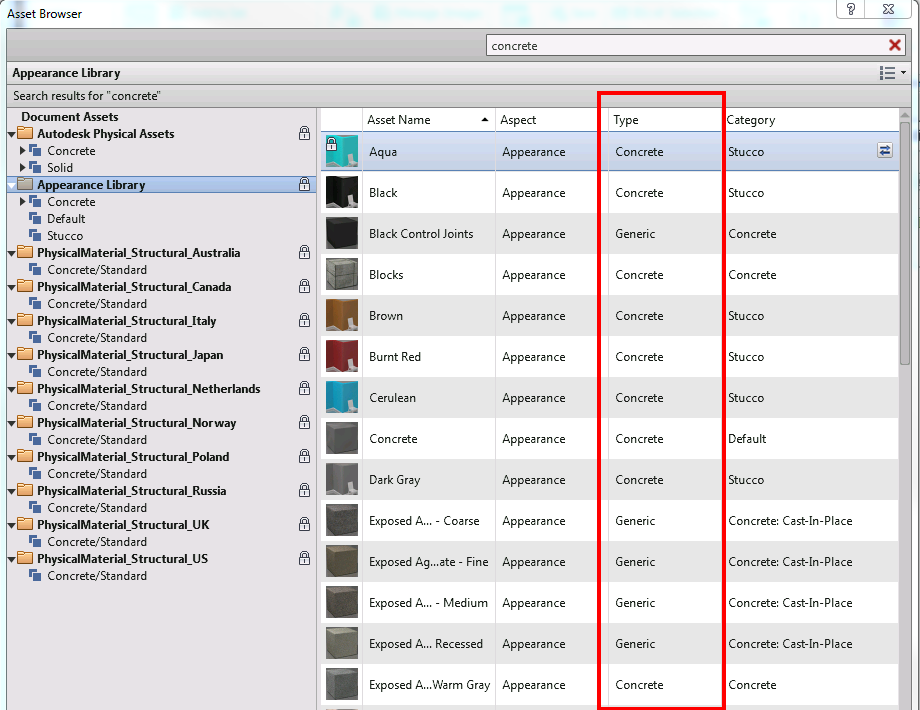 I had a number of questions, including:
What does the Material Appearance Asset type do/control in an Appearance Asset?
Can you change the type for an existing Appearance Asset?
How many different Appearance Asset types are there?
How do I choose which Appearance Asset type to use when creating a new Material Appearance Asset?
Here's what I discovered:
Material Appearance Asset types determine the options available within the Asset definition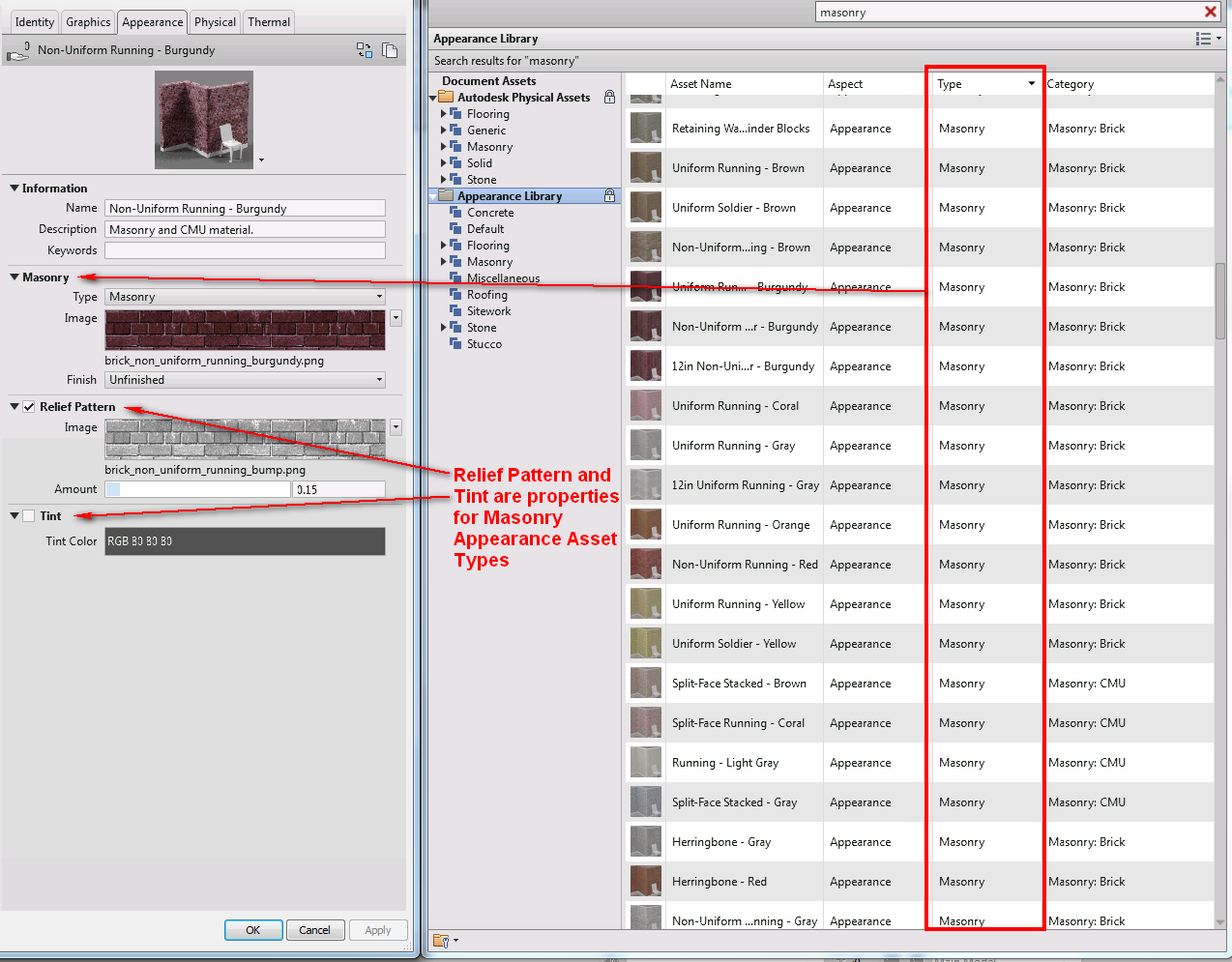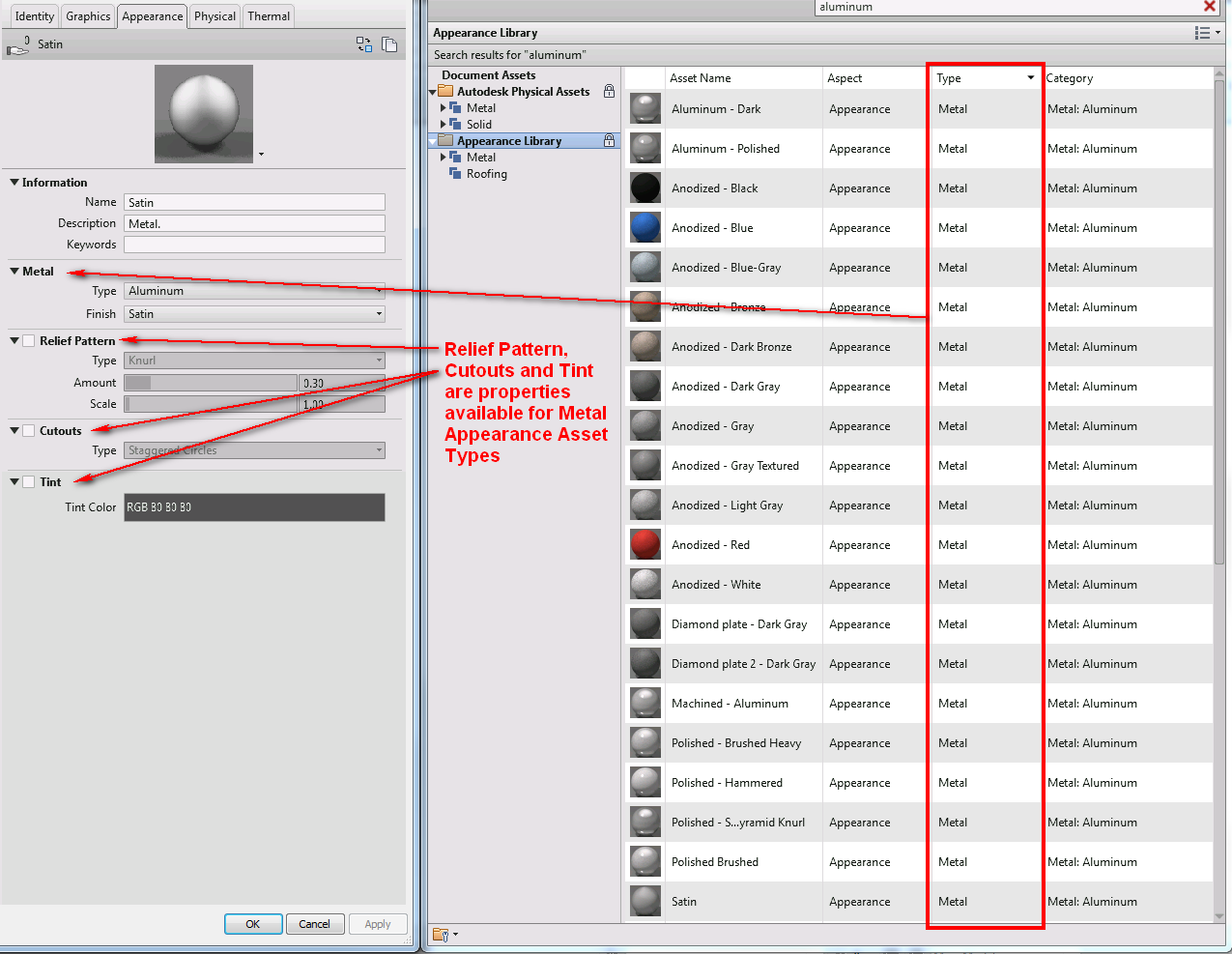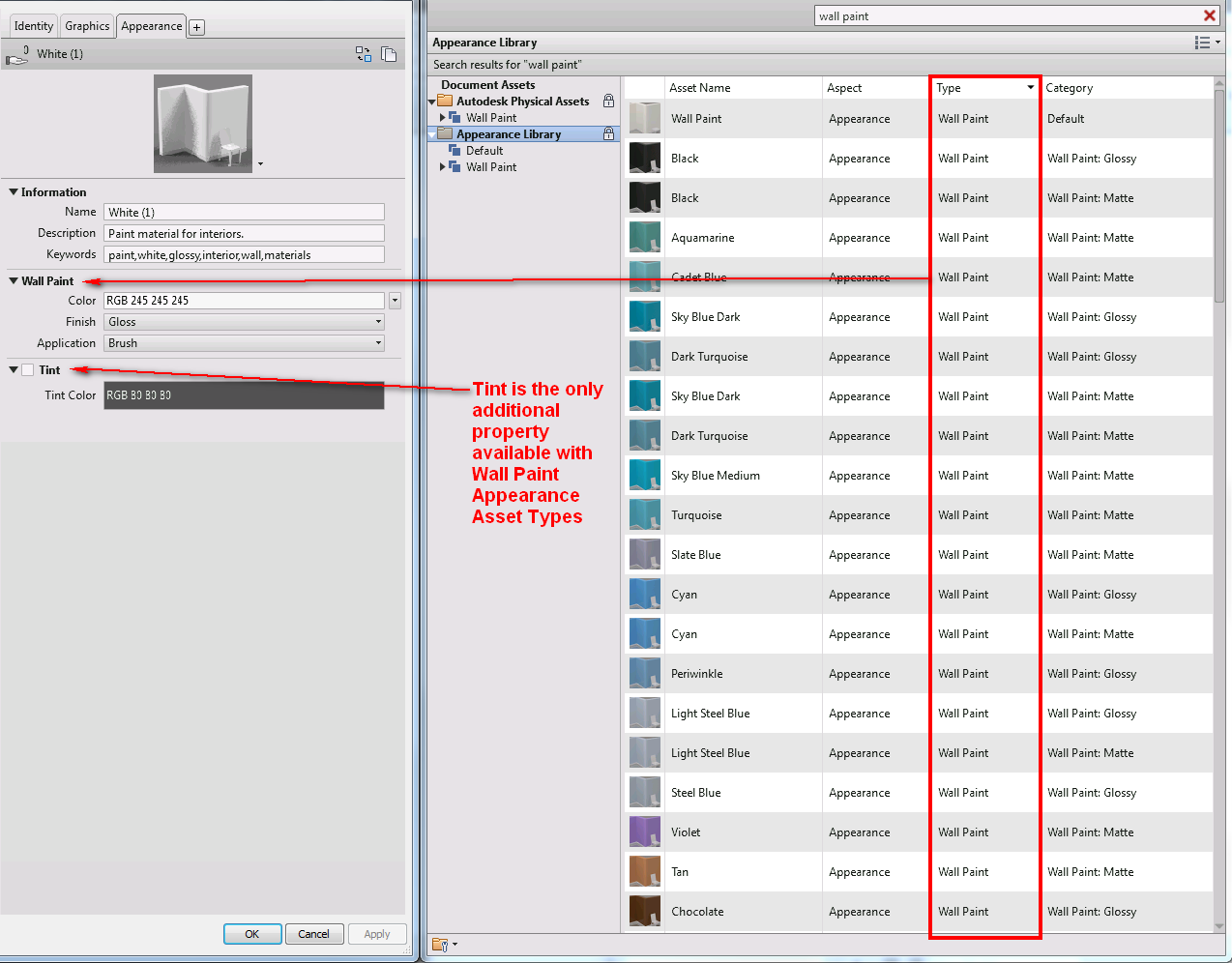 You cannot change the type for an Appearance Asset this seems to be a built in aspect of Revit.
The only way to change a Material's appearance asset type is to assign a new appearance asset that was created by copying one of the appropriate type.
Looking through all Appearance Asset's that come with Revit, here is a list of all the Appearance Asset types:
Generic
Masonry
Plastic
Metal
Glazing
Wood
Wall Paint
Ceramic
Concrete
Water
Stone
Solid Glass
Mirror
Metallic Paint
So how do you choose which Appearance Asset type is the right one when creating a new Appearance Asset?
There are some materials that cannot be classified as one of the above types listed.  There may be a material that you need more properties available than what come with the type you would normally classify the material in.
This is what the Generic type is for.  It includes all properties you might need: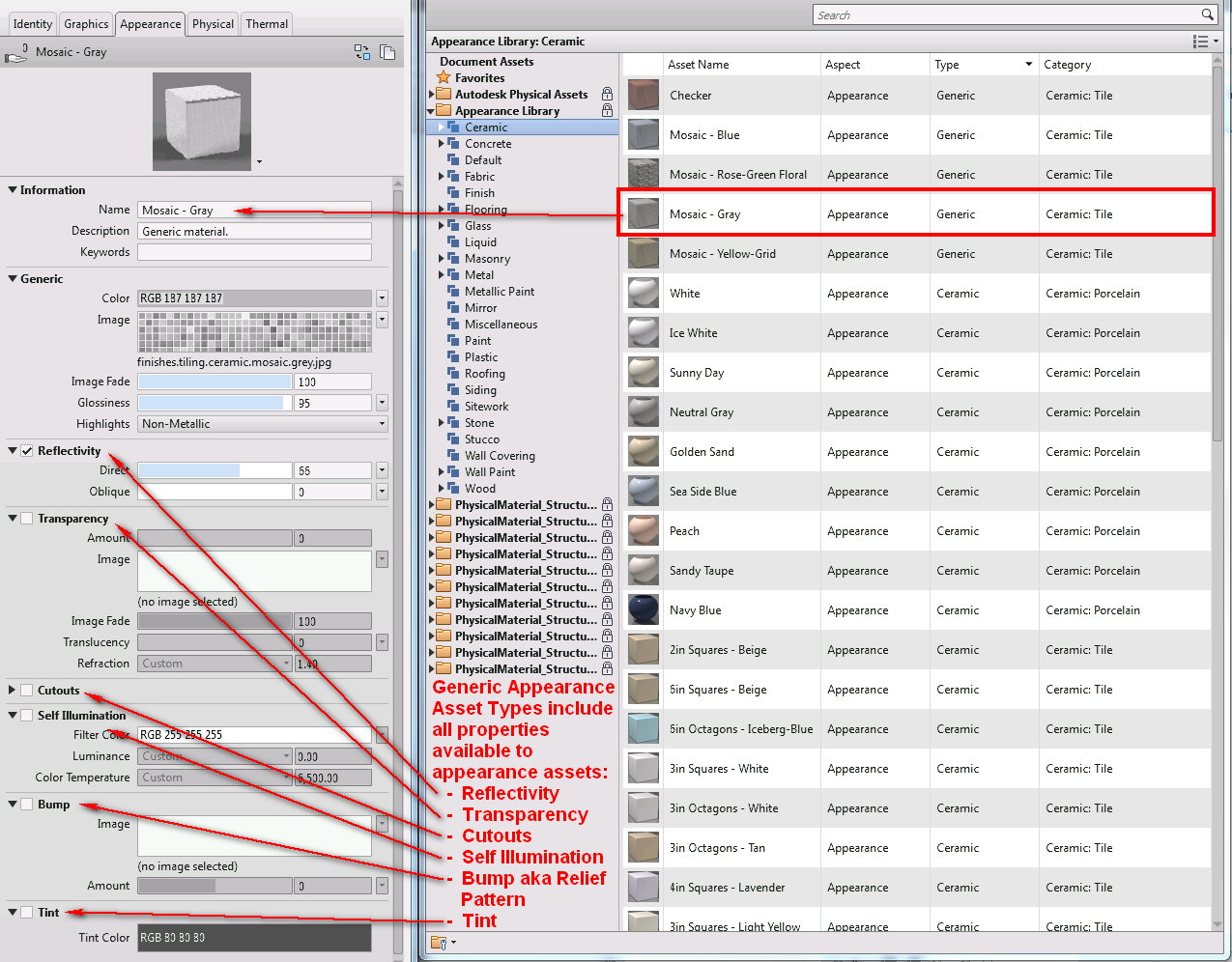 So why wouldn't you just make all Appearance Asset Types Generic?  I'm not sure.